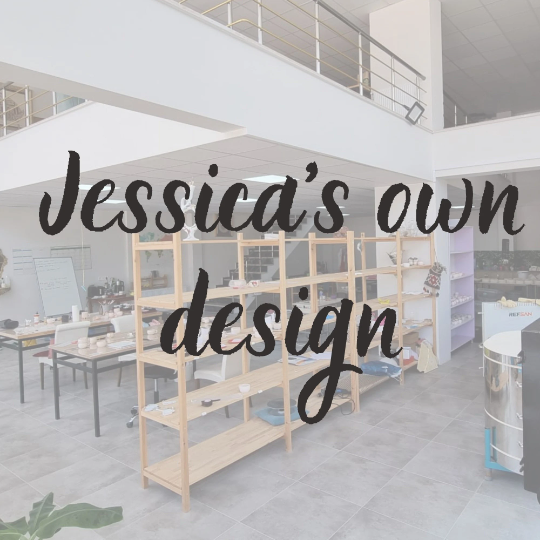 Jessica's Own Design - Customize
Jessica's Own Design
We want to let you know that we can create your mugs and cups as you wish. Please text us about how you want to design your mug. You and we can decide together and we will be able to produce only for you. 
Please get in touch with us for your personalization requests via WhatsApp at +905330151087 .😊 
***FEATURE
• You can choose one of three volumes: 
           • Coffee Cup: 150 ml. / 5 oz.
           • Tea Mug: 230 ml. / 7.5 oz.
           • XL Mug: 500 ml. / 17 oz.

***PERSONALIZATION
Please note: Our products are entirely handmade. So we can customize all our products according to your wishes. 
Personalized mugs take 2-3 weeks to create according to what you want.

BSK CERAMICS consists of 100% handmade ceramic products. The products are shaped by hand and fired at 980°C for the first firing of biscuits. Then it is painted, glazed, and fired again at 1040°C. It is fried again and last time by carefully detailing with the real 24k gold. Ceramic products are suitable for dishwashers and microwaves. Only gold-detailed products should not be placed in the microwave. Every stage of BSK CERAMICS products is handmade. Use on beautiful and free days.