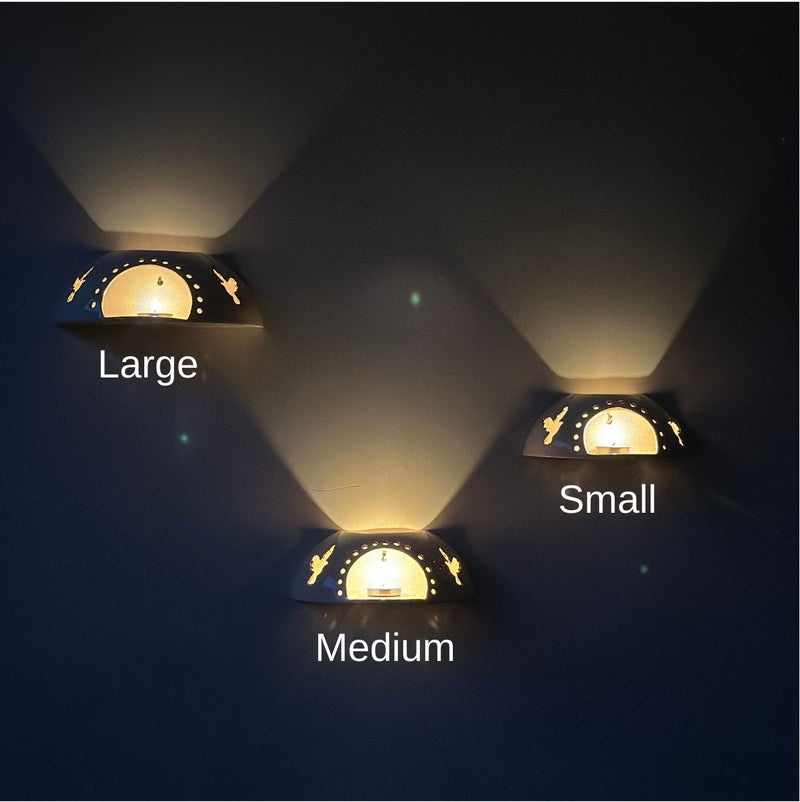 Candle Holder - Wall Sconce
Candle Holder - Wall Sconce  

***FEATURE
• Includes 1 ceramic Candle Holder.
• 3 sizes;
• Small – Length*Widht*Height: 18 x 9 x 6,5 cm
• Medium – Length*Widht*Height: 20 x 10 x 7 cm
• Large – Length*Widht*Height: 22 x 11 x 8 cm
• Gold: Ceramic and porcelain gold containing 24K real gold.
• Color: off-white,
• Pattern: Underglaze brush drawing.
• The pattern and color tone are slightly different for each cup. That's why each product comes out of the oven uniquely.
***PERSONALIZATION
Please note: Our products are entirely handmade. So we can customize all our products according to your wishes. Please get in touch with us for your personalization requests.
Personalized mugs take 2-3 weeks to create according to what you want.

BSK CERAMICS consists of 100% handmade ceramic products. The products are shaped by hand and fired at 980°C for the first firing of biscuits. Then it is painted, glazed, and fired again at 1040°C. It is fried again and last time by carefully detailing with the real 24k gold. Ceramic products are suitable for dishwashers and microwaves. Only gold-detailed products should not be placed in the microwave. Every stage of BSK CERAMICS products is handmade. Use on beautiful and free days.